The William Wates Memorial Trust
Supporting projects that encourage disadvantaged and vulnerable young people to keep away from anti-social behaviour and criminal activity, enabling them to fulfil their potential.
What is the WWMT?
The William Wates Memorial Trust exists to celebrate the life of William Wates who was tragically killed when travelling in South America.
The Trust is a grants giving registered charity set up in 1998 with a mission to help the most disadvantaged young people keep away from a life of crime and violence, and fulfil their potential. This is mainly achieved by supporting charities that engage young people through the mediums of sports, arts and education.
TomDent
London Sports Trust (LST) works in deprived areas of London with disadvantaged children, young people and their families to bring about three main outcomes: Positive lifestyles, improved life chances and improved health and fitness.
TomDent
BigKid Foundation is a charity based in Lambeth covering a variety of districts within the Borough. Their aim is to engage with young people in the area who are struggling with the pressures of gangs, crime and deprivation.
People Who Benefit
Kid is a young man with a complicated history. He has had issues with police and prison but his willingness to engage in a positive future is inspiring and his wisdom is impressive.
Fundraising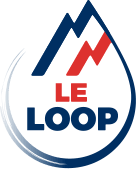 The Le Loop (formerly Tour De Force) cycling event, that offers the opportunity for riders to tackle anything from 2 to all 21 stages of the Tour de France each year, it's the Trust's biggest fundraising event.
After a wonderful 2017, we have sold out our first tranche of places for 2018. If you want to ride with us in 2018 click 'find out more'.